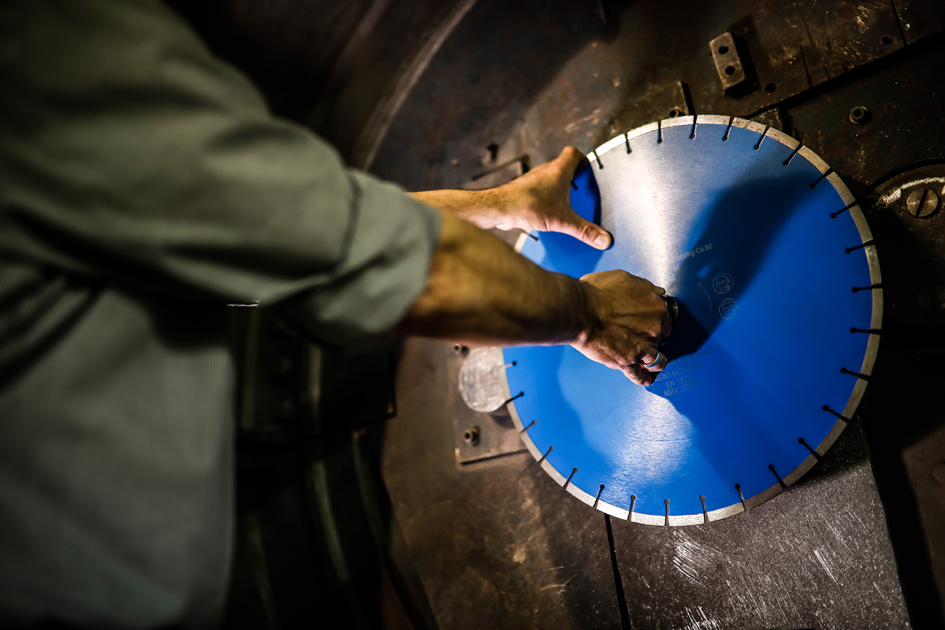 Our activities in the field of production technology focus on:
Physical-mechanical and chemical testing of semi-finished products and components made of metal and plastic
Certification of penetrants for non-destructive testing
Sale of reference test blocks for non-destructive testing
Testing and certification of rotating abrasives, piping components, installation materials and safety equipment
---
YOUR CONTACTS
Dipl.-Ing. Karsten Klünder
Tel. +49 511 762-4373, k.kluender@mpa-hannover.de
(Head of Department, all services, Branch Manager Garbsen)
Dipl.-Ing. Steffen Klar
Tel. +49 511 762-3094, s.klar@mpa-hannover.de
(Assistant Head of Department, all services)
---
RANGE OF SERVICES
All our laboratories are accredited according to DIN EN ISO/IEC 17025.
In the "Center of Competence for Abrasive Tools" rotating grinding wheels are tested and certified for operational safety and compliance with European standards.
The testing of license plates is carried out on behalf of DIN CERTCO Gesellschaft für Konformitätsbewertung mbH.
MPA HANNOVER is the official authority of the German State of Lower Saxony for the international approval of CSC containers.
We test products for manufacturers, sellers, importers, product certifiers and quality associations, but also for private individuals.
For certifications according to ISO 9001 and accreditations according to DIN EN ISO/IEC 17025 we cooperate with accredited certification and accreditation bodies.